Press Release.
Cabot Learning Federation
Brook Road, Kingswood, Bristol, BS15 4JT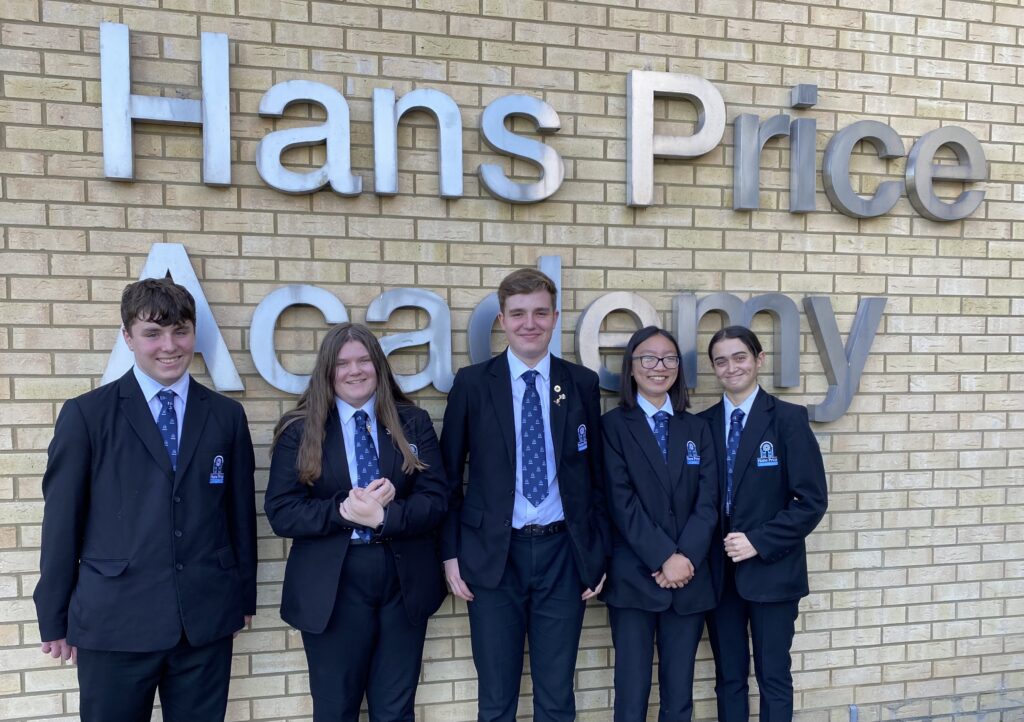 Each year Hans Price Academy appoints one Head of School and a number of deputies to support their work.  These students lead the Year 11 prefect team and   take part in a variety of leadership roles with peers and during public events to support the academy.
Our student leaders represent the academy at open events, support peers during social activities and act as key role models for students across all year groups. This year they will also play a key role in working with a year group to support their academic journey and in support of the Raising Standards Leaders in each year group.
This year, Koby has been appointed as Head of School and will be supported by a team of Deputy Heads of School, Brennan, Amelia, Alice and Sophie.
Principal Tony Searle said: "I am incredibly proud of the way in which the young people at Hans Price Academy continue to rise to the challenges we set them in their learning and the fantastic contributions they make to our community every day.
"These five students have demonstrated these qualities consistently over the course of a number of years at Hans Price Academy.  This includes the work, effort and contributions they were able to make during their time studying online during the two national lockdowns.
"They are fantastic role models for students within, and beyond, our academy and I am delighted to be able to give them this opportunity. I very much look forward to working with them over the coming year."
Note to editors:
Since 2009 the CLF has developed from a small Bristol-based secondary education partnership to an instinctively collaborative ambitious organisation of over 20 schools, serving the educational needs of over 12,000 children and young people aged 3 to 19. The trust also includes a Maths Hub, Initial Teacher Training and is a founding partner in the Five Counties Teaching School hub Alliance. The trust is sponsored by the University of the West of England and Rolls-Royce PLC. CLF academies are based in three 3-19 clusters in Bristol, South Gloucestershire and North Somerset.
ENDS