Press Release.
Cabot Learning Federation
Brook Road, Kingswood, Bristol, BS15 4JT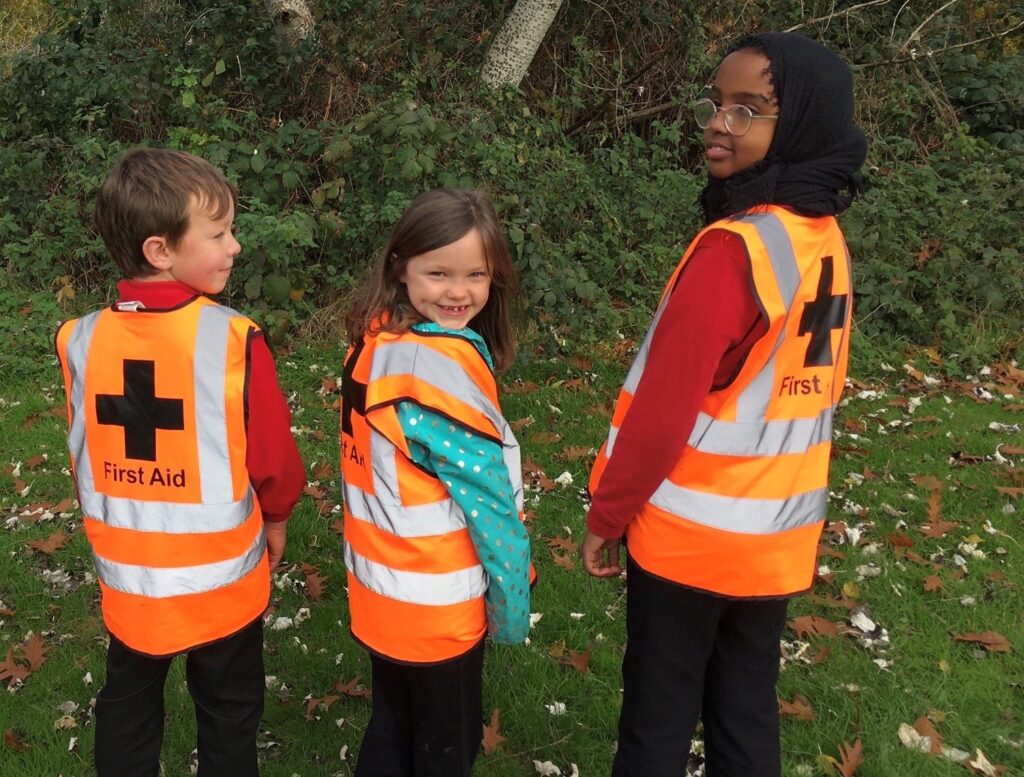 Teaching staff at Frome Vale Academy have re-introduced a way for pupils to look after and care about their local environment and themselves – by applying to be academy first aiders.
The team of pupil first aiders patrol the playground at break and lunchtimes and will be the 'first responders' if another pupil is hurt or upset. The first aider stays with the pupil and takes them to an adult first aider for support. All pupils in the school have also recently received basic first aid training.
This initiative represents one of Frome Vale's 12 values and is one of many roles in the school pupils can apply for. Students participate in an application process, including an interview with the Principal before being appointed. Other roles for pupils include dining hall monitors, litter pickers, library monitors and recyclers.
Jan Saunders, Principal at Frome Vale Academy, said: "Frome Vale Citizen is both a culture and curriculum at FVA. The first aiders are one great example of how we develop children as citizens and develop their understanding of core values, such as responsibility. These children had to apply for their job and were chosen by other FVA citizens out of 30 applications."
The first aider children are Irie and Marin from Year 2 and Faadumo from Year 6
Note to editors:
Since 2009 the CLF has developed from a small Bristol-based secondary education partnership to an instinctively collaborative ambitious organisation of over 20 schools, serving the educational needs of over 12,000 children and young people aged 3 to 19. The trust also includes a Maths Hub, Initial Teacher Training and is a founding partner in the Five Counties Teaching School hub Alliance. The trust is sponsored by the University of the West of England and Rolls-Royce PLC. CLF academies are based in three 3-19 clusters in Bristol, South Gloucestershire and North Somerset.
ENDS