Press Release.
Cabot Learning Federation
Brook Road, Kingswood, Bristol, BS15 4JT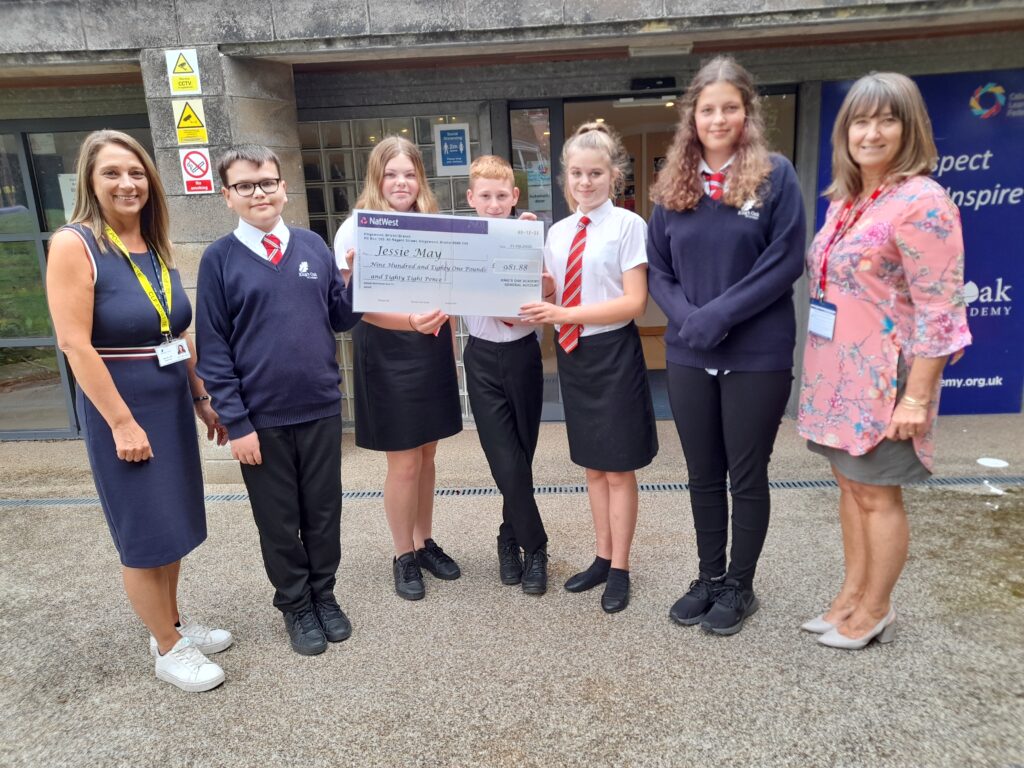 Students at King's Oak Academy raised £981.88 during their Enterprise Week, which has been donated to the Jesse May Trust.
The Academy stages an Enterprise Week every year.  This is a whole-school approach to raising awareness of enterprise and employability skills and students from Years 7-10 are involved.
In tutor groups, students held different activities during the week using their break/lunch times.  This included bake sales, competitions, a photo booth, film club, BBQ, car washing and quick portraits.
Chemin Alam-Lloyd, Teacher of Business and Enterprise, said: "It was fantastic to see a buzz around the school, watching students enthusiastically work in teams, build confidence and develop their enterprise and employability skills, whilst raising money for an excellent cause."
Note to editors:
Since 2009 the CLF has developed from a small Bristol-based secondary education partnership to an instinctively collaborative, ambitious organisation of over 20 schools, serving the educational needs of over 12,000 children and young people aged 3 to 19. The Trust also includes a Maths Hub, Initial Teacher Training and is the delivery partner for the Five Counties Teaching School Hubs Alliance. The Trust is sponsored by the University of the West of England and Rolls-Royce PLC. CLF academies are based in three 3-19 clusters in Bristol, South Gloucestershire and North Somerset.
ENDS