Press Release.
Cabot Learning Federation
Brook Road, Kingswood, Bristol, BS15 4JT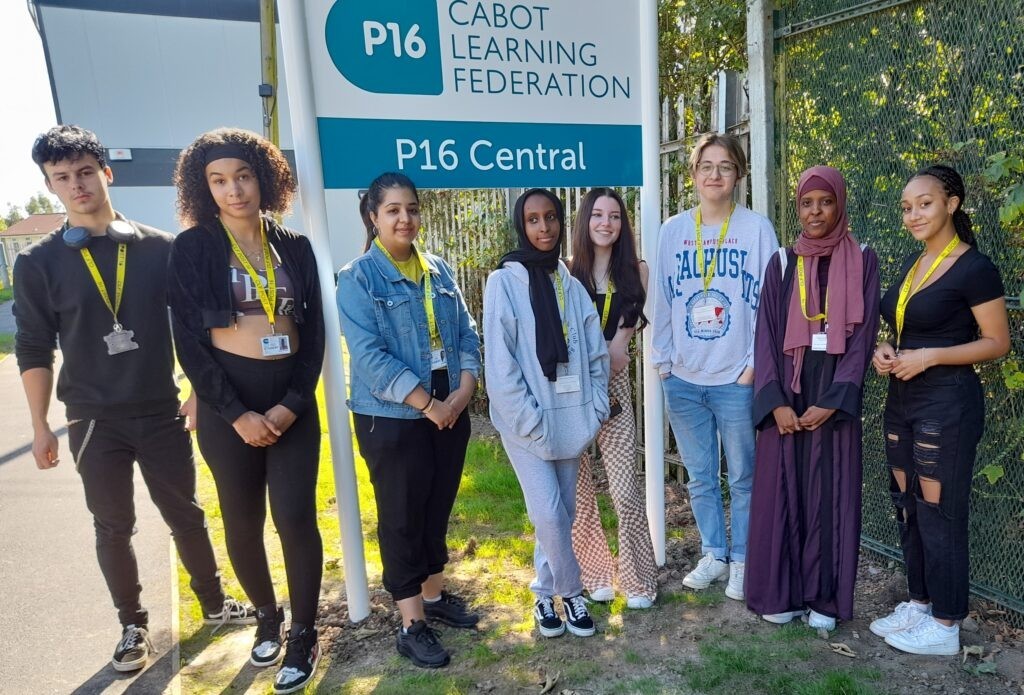 Students and staff at the Cabot Learning Federation's Post 16 provision have moved into their new temporary classrooms on site at John Cabot Academy.
Bristol City Council supports CLF Post 16's plans for a new permanent home at the former Speedwell Fire Station site in Bristol BS5. The Council granted planning permission for the new temporary classrooms as a step towards that aim.
CLF Post 16 students are based at Bristol Brunel Academy and John Cabot Academy. With the 12 new temporary classrooms now in place for CLF Post 16, students have commenced their education at the start of the new academic year in the new temporary building.
The new temporary classrooms are also essential to provide sufficient space for the Bristol 2021 Year 7 intake, which is larger than the previous cohort. Cabot Learning Federation is supporting Bristol City Council by offering additional places to Year 7 at Bristol Brunel, Bristol Metropolitan and John Cabot Academies and City Academy Bristol.
CLF Post 16 students will continue to learn at Bristol Brunel Academy as now, but the numbers there have been reduced as capacity in the temporary classrooms at John Cabot Academy has increased.
Kath Cooper Principal of Post 16 said: "We will of course continue to maintain the inclusive, high-quality provision for which CLF Post 16 is renowned. The interim plan will be in place for the next three to five years, as we work to realise the plans for a permanent building adjacent to Bristol Brunel.
"I recognise recent months have caused uncertainty and the patience and support of our community during this period is greatly appreciated. I believe that this next step will mean we have stability and certainty as we plan for next year and beyond.
"We are very excited about the prospect of having our own temporary home for Post 16 students, whilst also maintaining some of our provision within Bristol Brunel Academy. Our key focus will remain, as always, delivering excellent educational experiences for our students."
Note to editors:
Since 2009 the CLF has developed from a small Bristol-based secondary education partnership to an instinctively collaborative ambitious organisation of over 20 schools, serving the educational needs of over 12,000 children and young people aged 3 to 19. The trust also includes a Maths Hub, Initial Teacher Training and is a founding partner in the Five Counties Teaching School hub Alliance. The trust is sponsored by the University of the West of England and Rolls-Royce PLC. CLF academies are based in three 3-19 clusters in Bristol, South Gloucestershire and North Somerset.
ENDS