A range of stories from CLF academies have featured in this month's Voices newspapers, Frome Vale Academy made a front page! Please see below.
The Cabot Learning Federation is delighted and extremely proud to announce that following a Section 5 inspection by the education watchdog Ofsted in January, Frome Vale Academy has been judged to be an 'outstanding' school in all areas. This represents a jump from its previous judgement of requires improvement, an absolutely amazing achievement having also gone through the pandemic.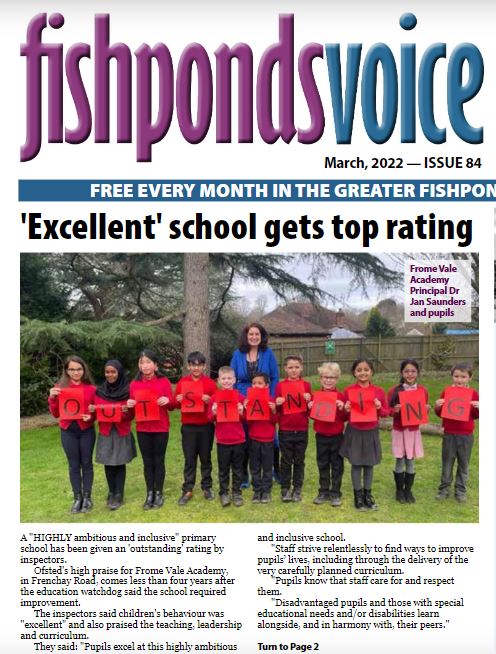 To read the full story click here  https://clf.uk/news/frome-vale-academy-officially-outstanding-ofsted/
A group of young historians from Summerhill Academy have enjoyed their first school trip since the start of the pandemic to the Roman Baths.
Famed for its piping hot springs, the group of 63 Year 5 pupils toured the magnificent 2,000-year-old Roman Baths complex in the City of Bath, walked on the original Roman pavements and viewed the ruins of the Temple of Sulis Minerva.
Begbrook Primary Academy pupils took part in a Basketball competition and triumphed, despite only having played together for a few weeks. The tournament was staged at Bristol Metropolitan Academy.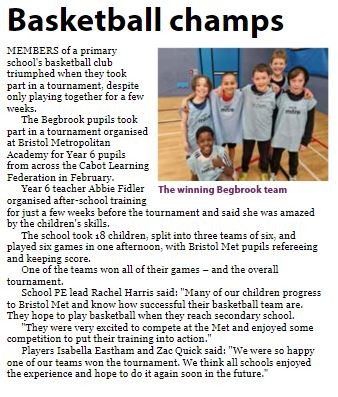 Pupils at Begbrook Primary Academy had the chance to handle many animals during a visit from Wild Science, frogs snakes and a bearded dragon to name but a few!