Press Release.
Cabot Learning Federation
Brook Road, Kingswood, Bristol, BS15 4JT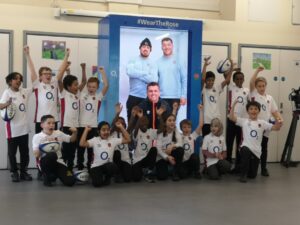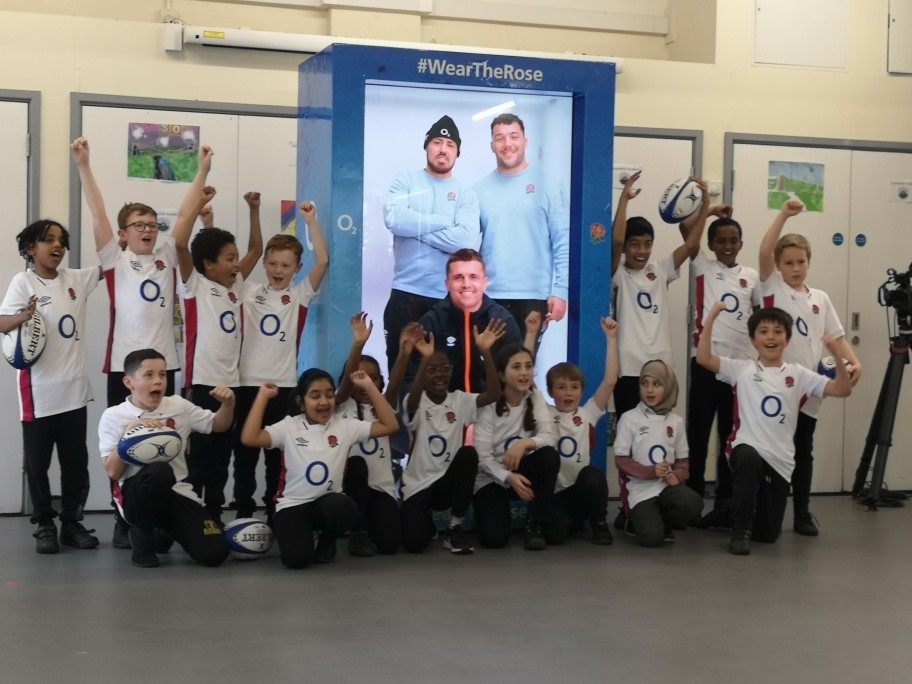 If you were offered a training session from three England rugby players during the Six Nations tournament, you might think it was a prank! But, this is exactly what happened for 15 pupils at Summerhill Academy, in St George, Bristol.
A crack team of experts from Virgin Media and O2 descended on the school with the latest cutting-edge hologram technology to make the training happen. Ellis Genge (Bristol-born and ex-John Cabot Academy pupil), Jack Knowle and Henry Slade from the England Rugby team delivered a live real-time coaching session using the latest 5G technology. The players were beamed in live from their hotel, giving instructions and pro tips to pupils, which were shown live by hologram in the school hall.
There was also a live question and answer session with the players, who talked to pupils about how they train, what they eat to stay fit and healthy and who their heroes were when growing up. The children were also interviewed by TV personality Radzi Chinyanganya as part of the event.
Bristol Sport supported the session at Summerhill and England rugby provided England shirts as well as rugby balls and cones for the session.
The players got pupils to carry out various drills and activities that included a pro-level warm-up, passing practice and movement fundamentals to develop their rugby skills.
The amazing event was filmed by Virgin Media and O2 and the Academy will receive a copy of this film once it is edited.
Chris Barratt, Principal of Summerhill Academy said: "This was an amazing opportunity for the Summerhill community. We've had a big push on our Healthy Bodies, Healthy Minds initiative across the school, and for the children to have access to elite-level athletes as role models and heroes was very special. Equally impressive was the futuristic technology – there aren't many schools that can say they hosted the first ever live 5G hologram training session with professional athletes in their school hall!"
ENDS