CLF Academies have featured in numerous articles the Voice's Newspapers over the last two months, Bristol Brunel Academy making the front page of the Kingswood Voice! See below to find out more.
Frome Vale Academy and Snowdon Village had a visit from Her Majesty's Chief Inspector Amanda Spielman and Regional Director, for the South West James McNeille after Frome Vale Academy's recent 'Outstanding' Judgement from Ofsted in January. This remains the first outstanding judgement in the South West region this academic year.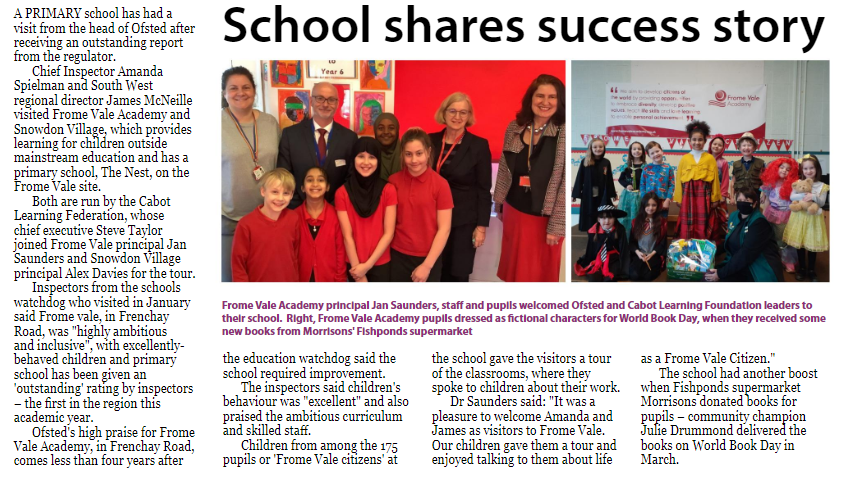 Davine Jatto, a year 8 student at Bristol Brunel Academy is the first student to achieve all badges in the five strands of the Bristol Brunel Award.
The Brunel Award has been set up to recognise students that excel in all five strands of The Brunel Way. Students can earn badges for their achievements Academically, Professionally, Socially, Personally and within the Community.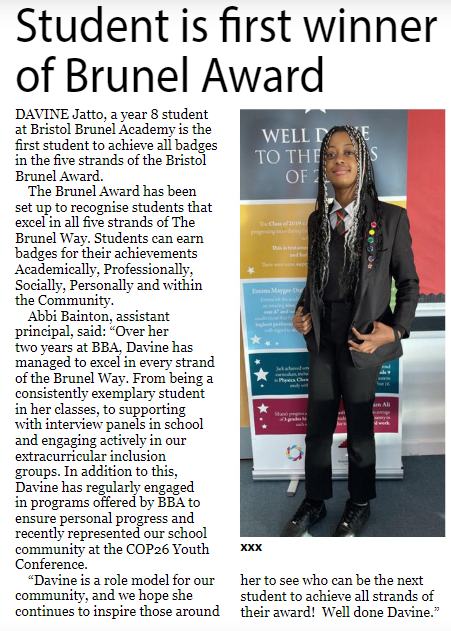 Many of our academies across the CLF got involved in Red Nose Day. Bristol Brunel Academy even made the front page!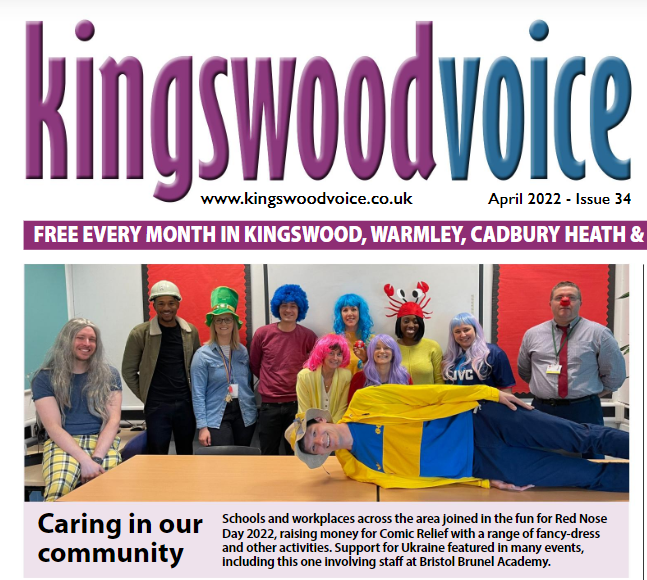 Hanham Woods Academy Librarian has achieved her dream of landing a book deal. Lis Jardine's first book has been snapped up by publishers Puffin, with another due out next year.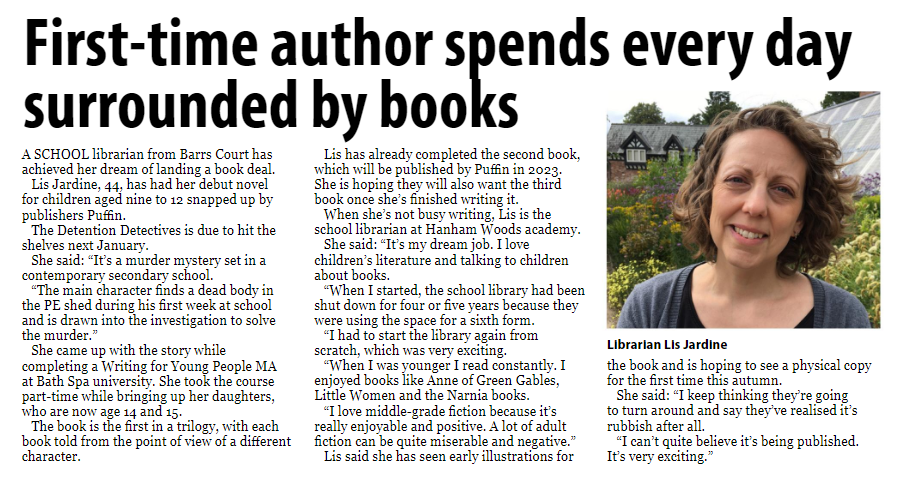 Hanham Woods Academy will be filled by the smell of rebellion when students and staff present Roald Dahl's Matilda The Musical JR. Based on the beloved book "Matilda" by Roald Dahl and adapted from the award-winning full-length musical, Roald Dahl's Matilda The Musical JR tells the story of an extraordinary girl who, armed with a vivid imagination and a sharp mind, dares to take a stand and change her own destiny.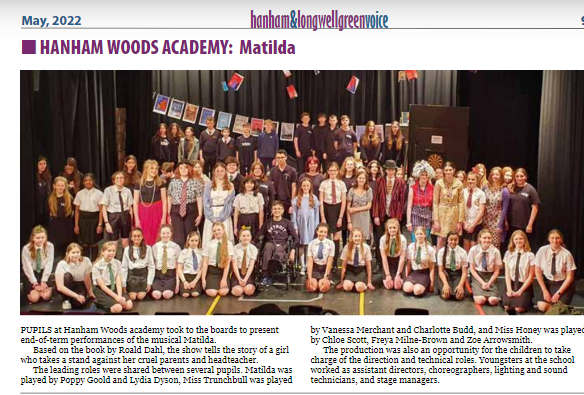 Students from John Cabot Academy had a once in a lifetime opportunity to play at the formidable home of England rugby, Twickenham. One year 10 young leader and twelve Year 7 students took part in six tag rugby matches before the England V Wales game, part of the Six Nations tournament.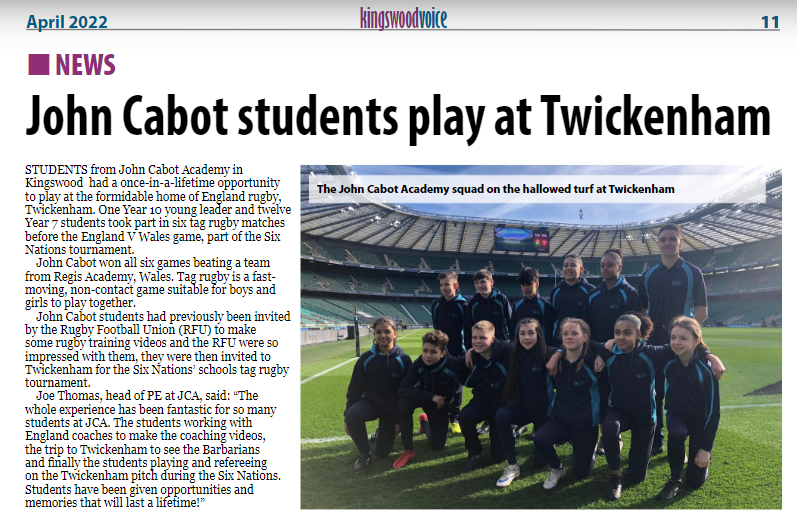 John Cabot Academy's production of Disney's High School Musical featured in the Kingswood Voice. They performed to over 800 people over 5 nights, this included matinee performances to local primary schools.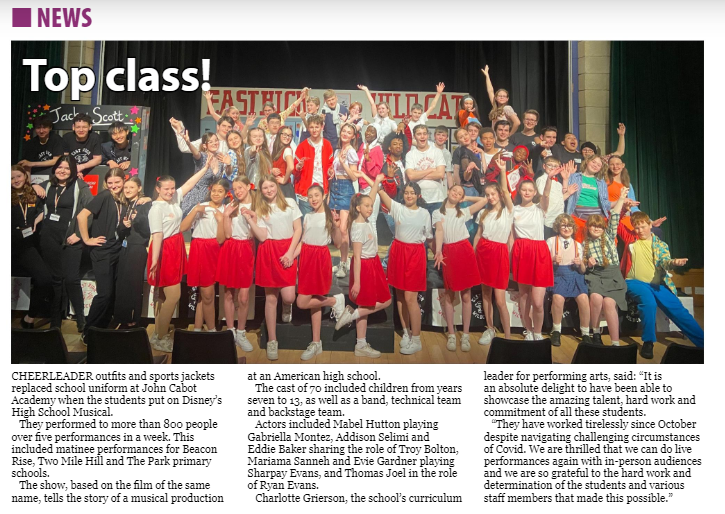 If you were offered a training session from three England rugby players during the six nations tournament, you would think somebody was making it up! But, this is exactly what happened to 15 pupils at Summerhill Academy, in St George.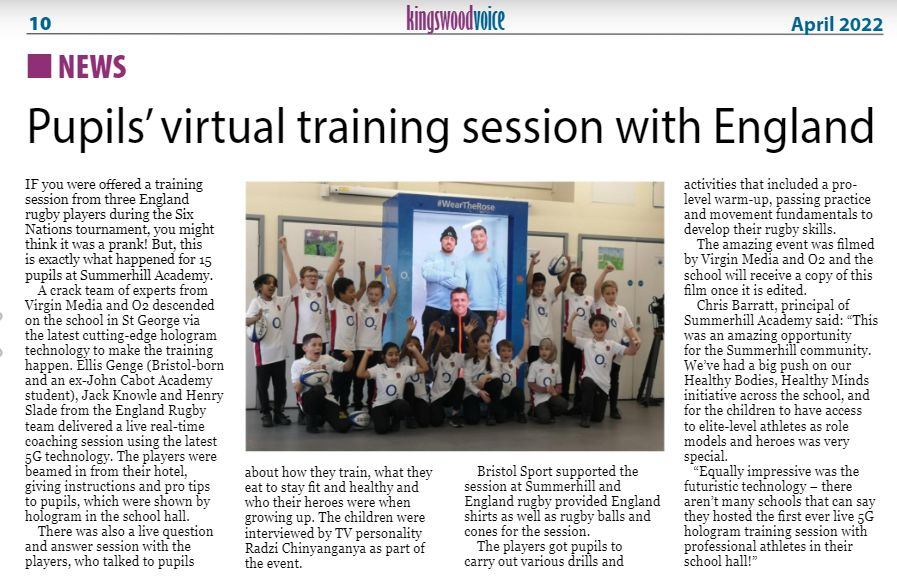 Children at the Nest have been learning about the challenges facing the environment. They planted flowers and seeds out in the garden and picked up litter.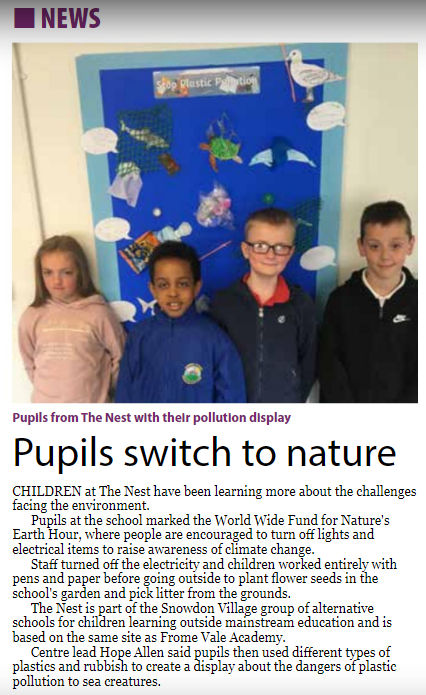 Bristol Brunel and Bristol Met are increasing their intake in Yr 7 to help with the demand for school places. Jon Jones, Principal of BBA and Cameron Shaw, Principal of BMA are both quoted in this article.